---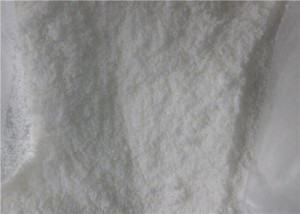 Oxymetholone (brand names Anadrol, Anapolon, others) is a synthetic, orally active anabolic-androgenic steroid and 17α-methylated derivative of dihydrotestosterone that is marketed in the United States, Europe, and elsewhere in the world. It was first described in a 1959 paper by scientists from Syntex. Its primary clinical applications include treatment of osteoporosis and anaemia, as well as stimulating muscle growth in malnourished or underdeveloped patients. The drug was approved for human use by the FDA. Later, non-steroidal drugs such as epoetin alfa were developed and proven to be more effective as a treatment for anaemia and osteoporosis without the side effects of oxymetholone. The drug remained available despite this and eventually found a new use in treating HIV wasting syndrome.
Those who supplement with Oxymetholone can expect to see their weight to increase dramatically; however, the extent will largely be dictated by the amount of food they are eating. Individuals who are following a good bulking diet can expect increases of 20lbs in a matter of weeks and even as high as 30lbs in the same time frame is not as rare as one might think. However, if the calories are not there to support such growth, such as in a caloric deficit all the Oxymetholone in the world will not provide such a massive gain.
Oxymetholone is further well-suited for providing an even buildup in strength, however this is more of a secondary characteristic as size itself is its primary role. Even so, the steroid does play an important role in both strength and size as it can provide an excellent synergetic effect when coupled with other anabolic steroids in a stack; as it should be, as it is not well-suited to be used alone. While these are the greatest benefits, increases in size and providing steroid synergy, Oxymetholone can be and surprising to many used successfully in a cutting cycle; normally in competitive bodybuilding circles. While Oxymetholone is often well-known for promoting water retention it can be largely controlled and many competitive bodybuilders utilize the properties of the steroid in the final weeks of their contest prep in order to give the physique a fuller look as the steroid responds well to carbohydrates and many are often ingested during this phase.
---
---
---
---